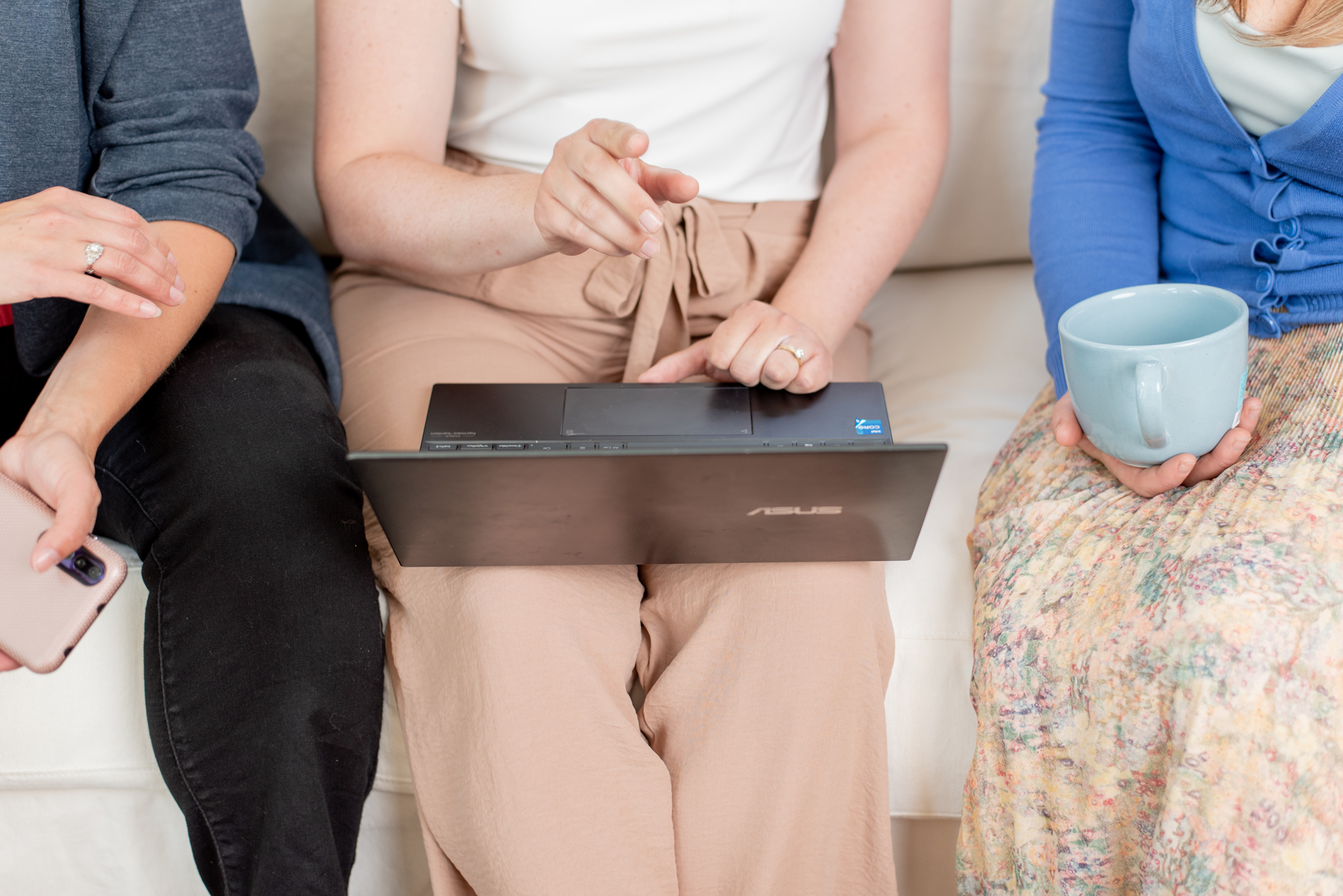 Setting nonprofits up for fundraising success
Empowering fundraising professionals
At Balanced Good, we recognize that career goals and hopes can ebb and flow throughout various seasons of life. And, just like the wide-eyed, excited first step of a toddler, we are eager to explore new ways of doing things and assisting our sector in doing a better job of building up and supporting mothers and parents.
As our Balanced Good team grows and we take these baby steps in pushing our sector to new heights, know that we've got you. We are here to support you and help you shine.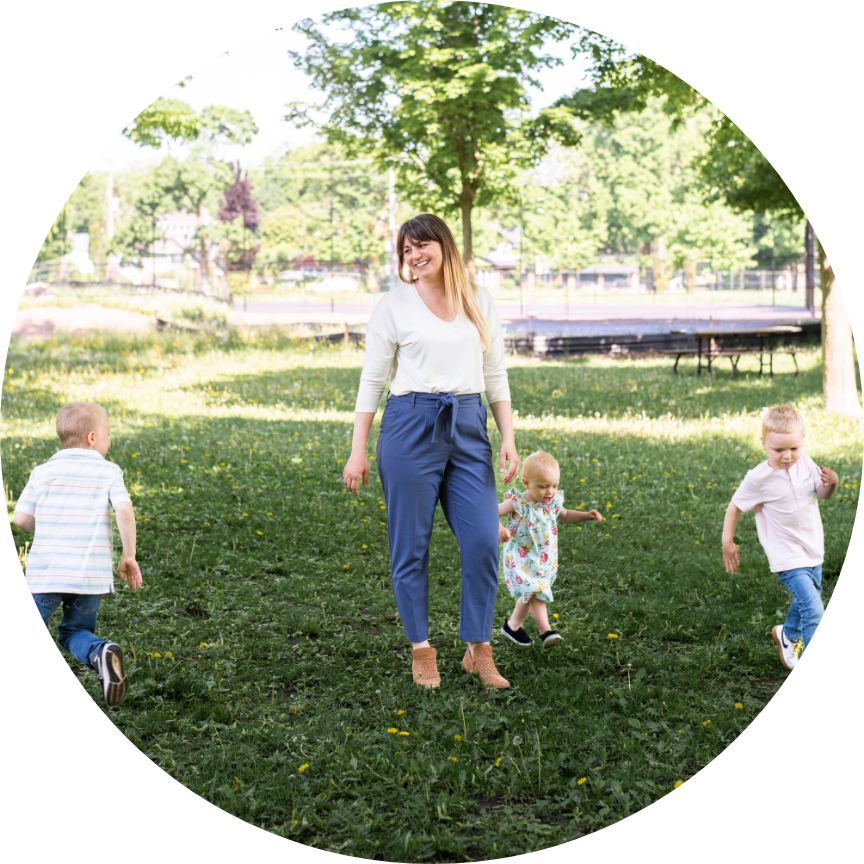 Meet Lacey
Hi, I'm Lacey the founder of Balanced Good. As a mom of three, I get how challenging it can be to build a career as a leader in the charitable sector while balancing the demands of parenthood. Initially, Balanced Good was established to help me find some semblance of balance.
I have a genuine desire to make a difference in the charitable sector, and with a decade of experience in progressive non-profit fundraising work, I pride myself in creating strategic, authentic relationships with the organization I am championing as well as their donors.
My career has focused on major gifts, and because of this, I am a true relationship builder. Beyond major gifts, I have experience in stewardship and donor retention, mid-level giving, events, marketing and communications, and corporate sponsorship. My experience in healthcare philanthropy means I know how to navigate complex organizations. My experience as a mother has allowed me to further develop all these skills, and more! I've also been fortunate enough to surround myself with other parents and experts in the social profit sector.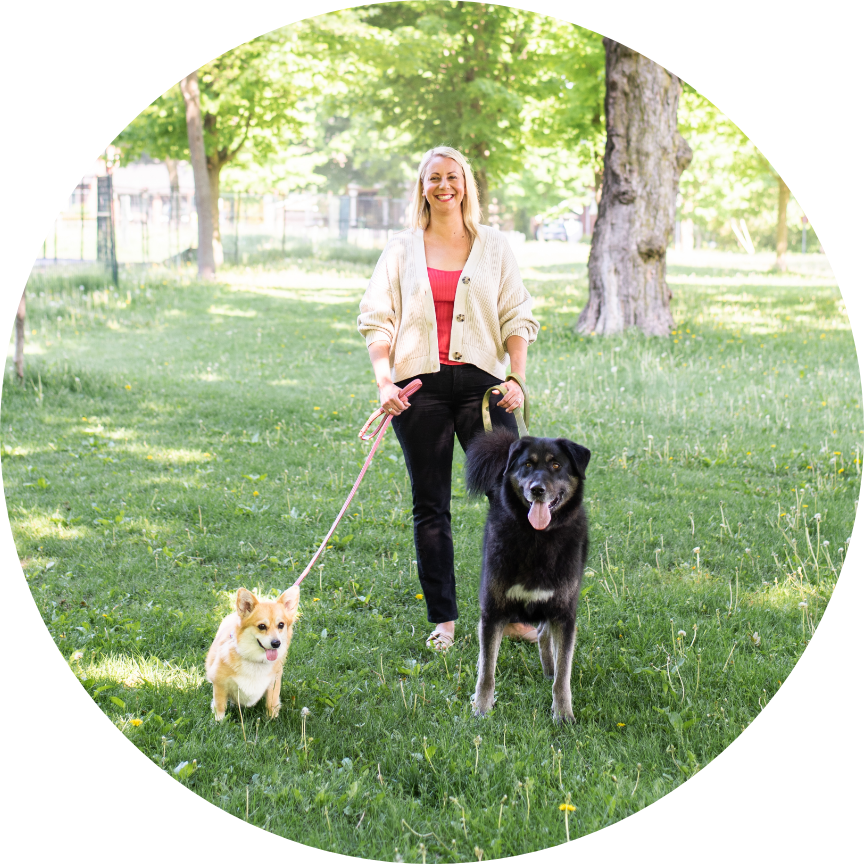 Meet Alex
Hi! I'm Alex and I joined the Balanced Good team in 2021. Fun fact, I also covered Lacey's parental leave and saw firsthand just how hard it was for Lacey to step away from her career, while also understanding that employers want someone who can jump in and run with projects.
I have over a decade of experience working as a fundraiser in the nonprofit sector and care deeply about advancing the fundraising profession with a focus on diversity and inclusion. I'm a fierce advocate for social good and firmly believe that together, we can make the world a better, more equitable place for all. My passions are youth mental health, social justice, and animal welfare and I volunteer with several organizations that serve these worthy causes.
Building relationships is my forte. Nothing gets me more excited than bringing together individuals who are passionate about the social profit sector and supporting them in making the changes they want to see in the world.
I specialize in all aspects of major gifts, such as cultivating lasting relationships with donors and volunteers, fostering strategic partnerships, and developing capital campaign plans, proposals, and communications for donors.
I grew up in Guelph, and now live in Peterborough, after spending time living and working in Kingston, Toronto and Hamilton. I live with my husband, and our two dogs and two cats (all rescues!).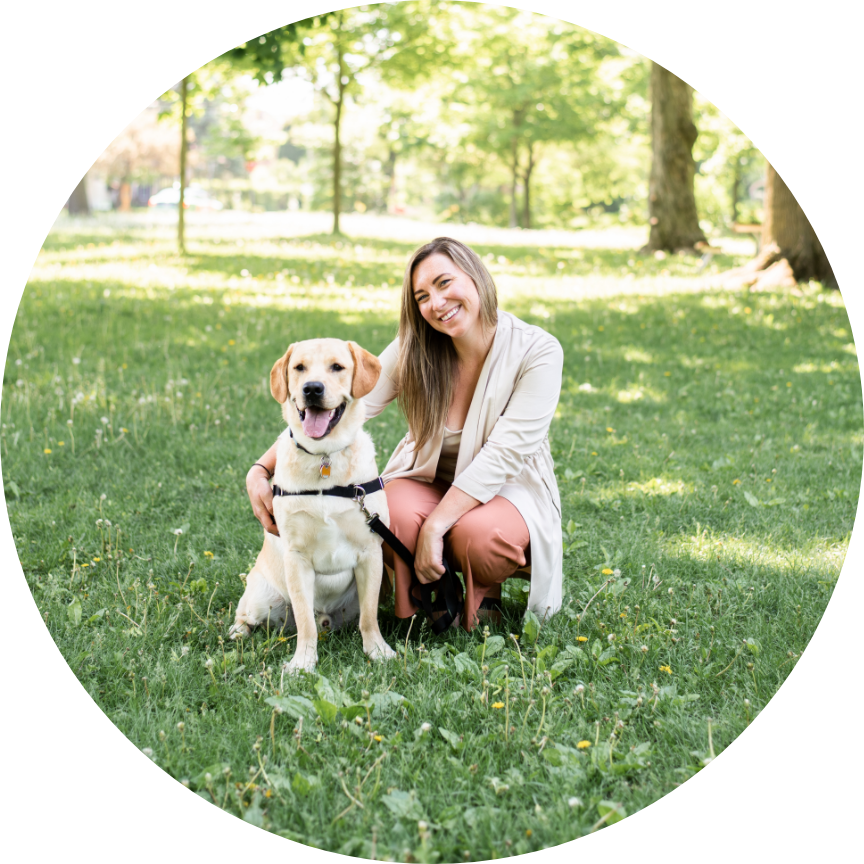 Meet Cheyanne
Hi hello! My name is Cheyanne, I am the newest member of the Balanced Good team! I am a passionate fundraiser, driven in equal measure by delivering big-picture results and exceptional personal experiences for all stakeholders involved. I am most inspired when working with individuals and organizations to build meaningful, collaborative relationships for positive change.
Most of my fundraising experience is in annual giving and communications. I have been working in various non-profits and charities for nearly ten years, focusing on women's equality, social justice, environmental and nature conservation, education, and community development. I have led various fundraising and communications programs, including direct marketing, direct mail, monthly giving, annual donor stewardship, online engagement, and communication campaign management. My strengths are in campaign writing and development, project management and engagement organizing.
I love what I do and come to the social profit sector with the wholehearted intention to always learn and grow – both the organizations that I work with and myself as an ever-evolving fundraiser. I love contributing my skills to help communities and organizations thrive. When I asked colleagues to describe me, the words that came up the most were caring, positive, and energetic.
I recently moved back to my hometown of Brantford after living and working in Kitchener-Waterloo, Toronto, and Ottawa. When I'm not working, I enjoy spending time outside, finding new trails with my dog, and gardening.
We've got your next parental leave covered.
Ready to take your first baby steps with us? Give us a shout!
I consider myself very lucky to have learned all I know about fundraising from someone that puts people first and her Nurtured for Good Program is just another example of Balanced Good looking for ways to do just that. We are very proud of the work that SHOW and Balanced Good have accomplished and we truly value our relationship with Balanced Good.

Leigh-Ann Christian
Fundraising Coordinator, Supportive Housing of Waterloo (SHOW)